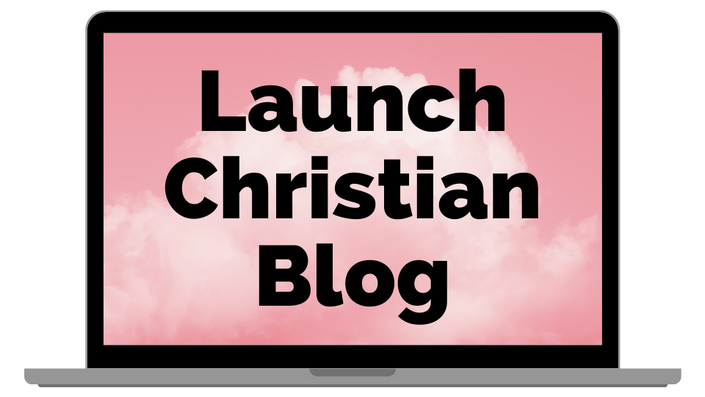 Launch Christian Blog
Avoid the biggest beginner mistakes by learning how to implement SEO, set up your email list, and all the must-know legalities to blogging.
Get Started
Is God calling you to start a faith-based blog?
Jesus said, "Go into all the world and preach the gospel to all creation." (Mark 16:15)
Do you have a story (or daily stories) that must be shared?

Has God given you a message that can potentially transform hearts?

Do you have a burning desire to make an impact for God's kingdom?
If you answered YES to any of the questions above... it may be time to start that blog!
Blogging is one of the most effective ways to share your Christian lifestyle and spread the gospel.
"We are therefore Christ's ambassadors, as though God were making his appeal through us." (2 Corinthians 5:20)
But you might think...
1. I AM NOT WORTHY.
"My grace is sufficient for you, for my power is made perfect in weakness." (2 Corinthians 12:9)

2. THERE ARE OTHERS MORE ELOQUENT.
Remember Moses? All God needs is a willing heart.
3. I AM NOT EXPERIENCED ENOUGH.
No one starts out experienced, experience is something you build with time.
4. I AM NOT "HOLY ENOUGH".
Only God is holy – so let that thought go!
And let this thought sink into the depths of your mind and stay engrained in there:
"I praise you because I am fearfully and wonderfully made; your works are wonderful, I know that full well." (Psalm 139:14)
YOU. ARE. ENOUGH.
God uses us just as we are and will equip you with anything and everything you need along the journey.
"Now may the God of peace… equip you with everything good for doing His will, and may He work in us what is pleasing to Him, through Jesus Christ, to whom be glory for ever and ever. Amen." (Hebrews 13:20-21)
Four years ago, I was scratching my head wondering if blogging was for me.
Nervous that I would fail,

Scared that I would mess up,

Uncertain how to go about it...

But curious to learn.
Since then, I've created a wildly successful blog that has been featured in 500+ media sites including Forbes, The Huffington Post, Thrive Global, and more.
I've spoken on stages all over the world teaching my blogging and marketing strategies and have compiled them all into online courses for you to access from home.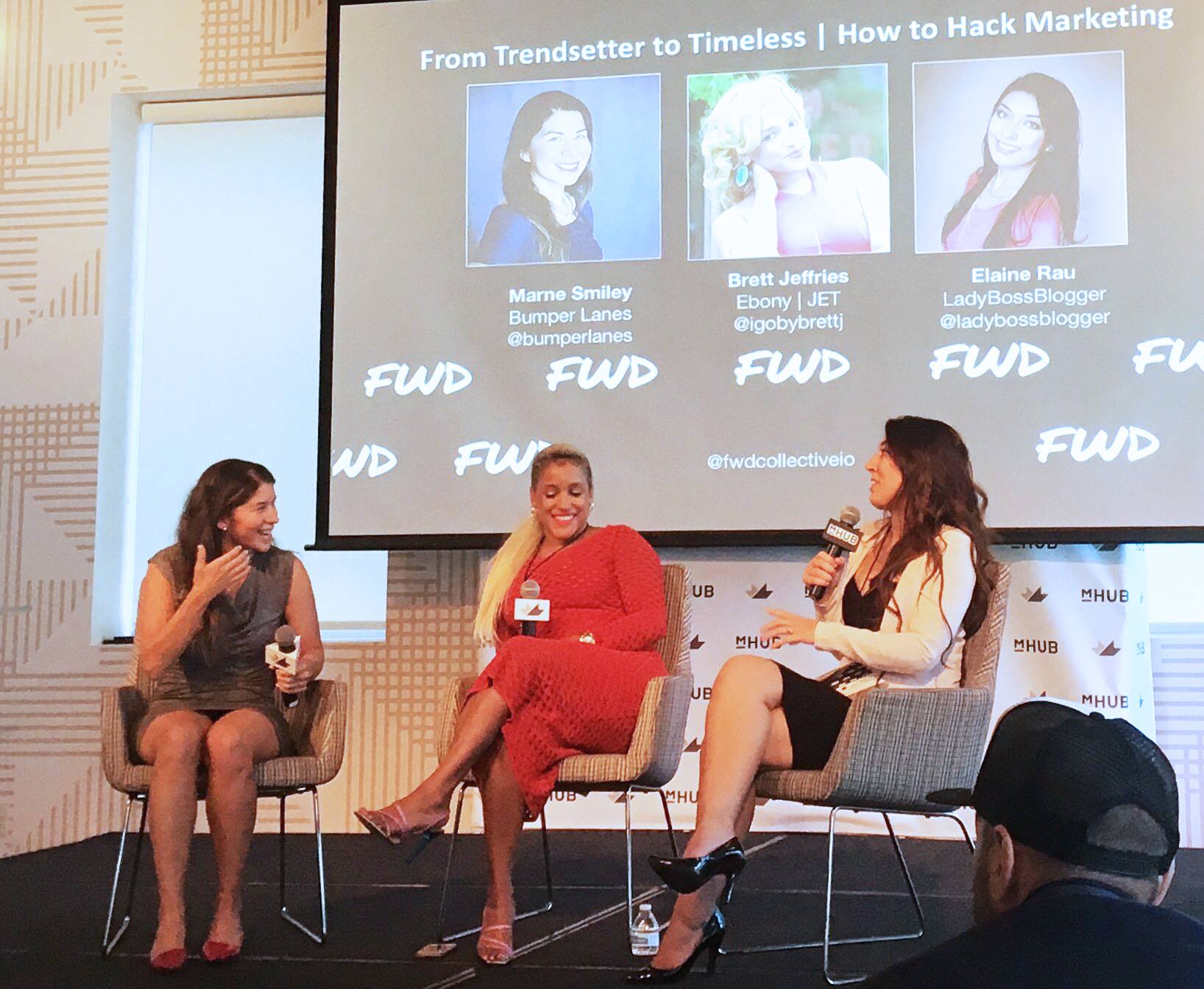 Speaking on a panel about marketing at The Women's Diversity Conference in Chicago. (I'm on the far right).

I went from 0-300,000+ followers across my social media platforms and surpassed 100,000+ monthly blog views… however, despite hitting those big fancy numbers, I started to feel lost, unmotivated, and purposeless.
My blog was all about how to make money online, build fame and influence, and how to create your "own online empire" and I completely lost touch with what really mattered in life until God opened my eyes and shifted my focus onto Him during COVID.
God reclaimed my blog and business for His glory and I rebranded it to serving Christian content creators so that we can start to change the landscape of what we read online and fill it with inspirational God stories.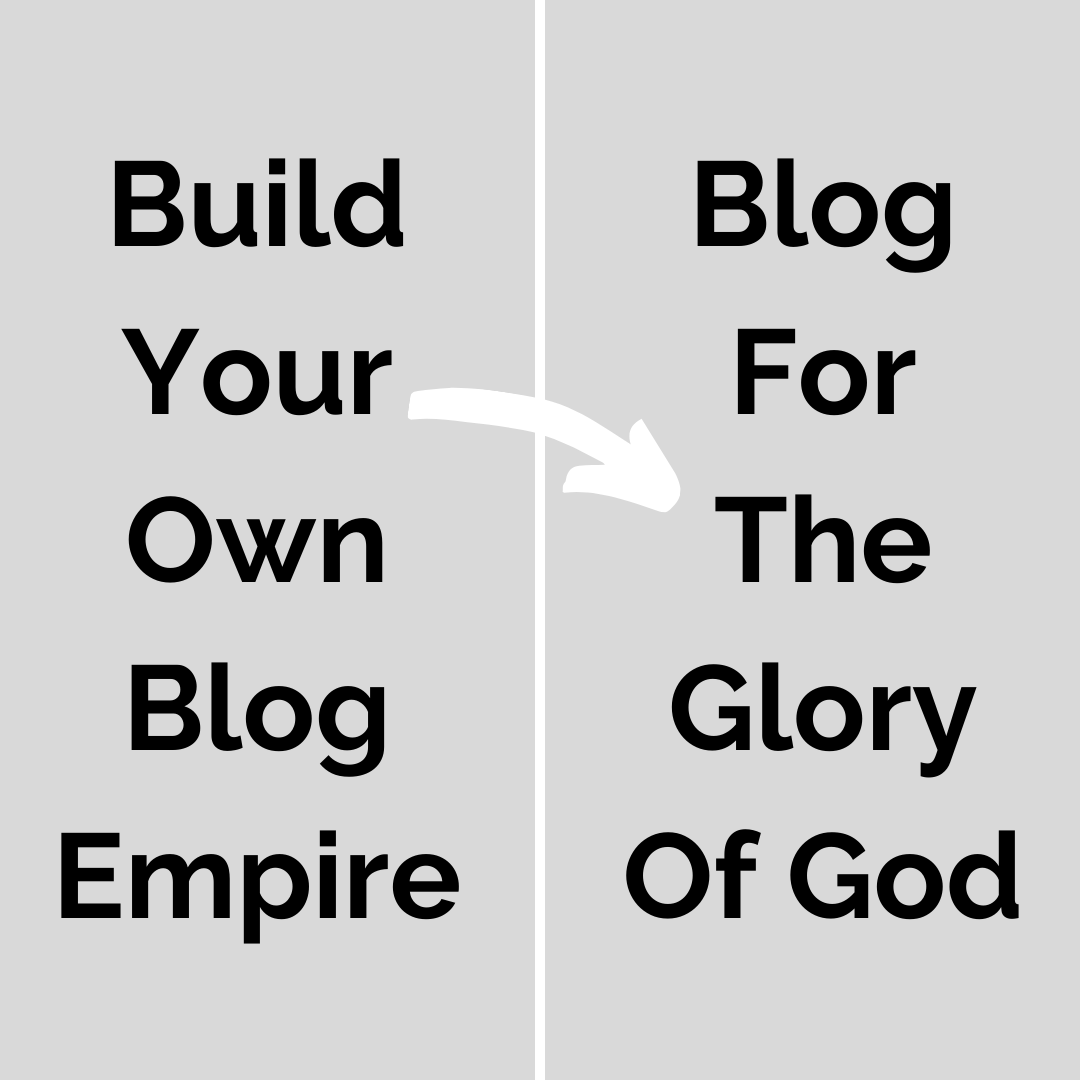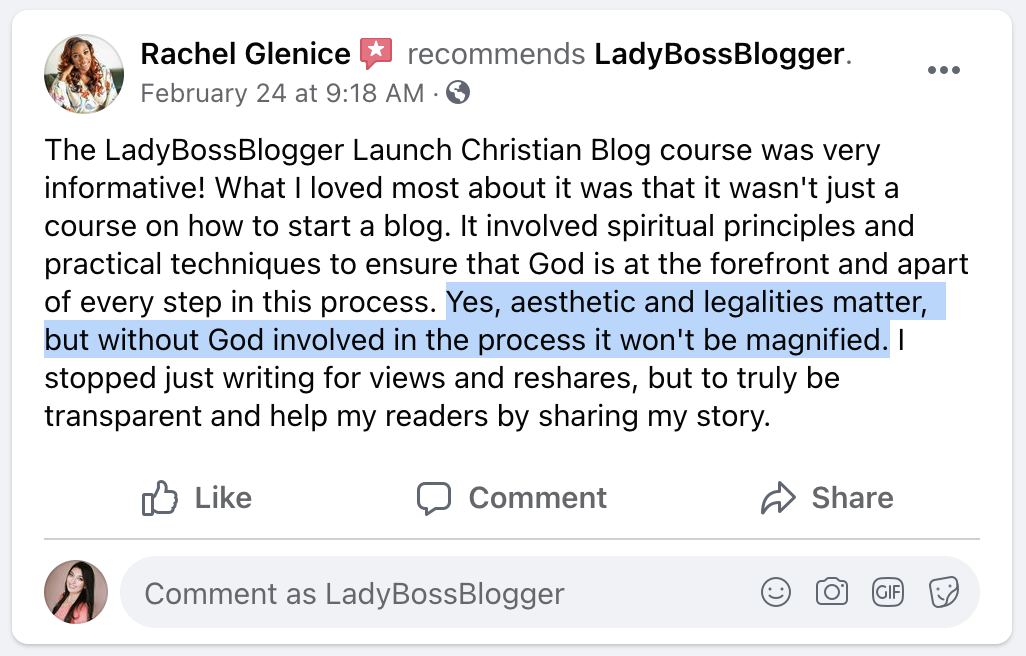 What kind of blog do you want to launch?
Christian lifestyle blog

Christian mental health blog

Christian parenting blog

Christian devotions blog

Christian Bible study blog

Christian resources blog

Christian charities blog

Christian missionary blog

Christian scripture blog

Christian advice blog

Christian business blog

Christian motherhood blog

Christian budgeting blog

Christian marriage blog

Christian counseling blog

Christian dating blog

Christian addict recovery blog

Christian musician blog

Christian poetry blog

Christian photography blog

Christian crafting blog

Christian fitness blog

Christian health/wellness blog

Christian beauty blog

Christian technology blog

Christian fashion blog

Christian travel blog

Christian social media blog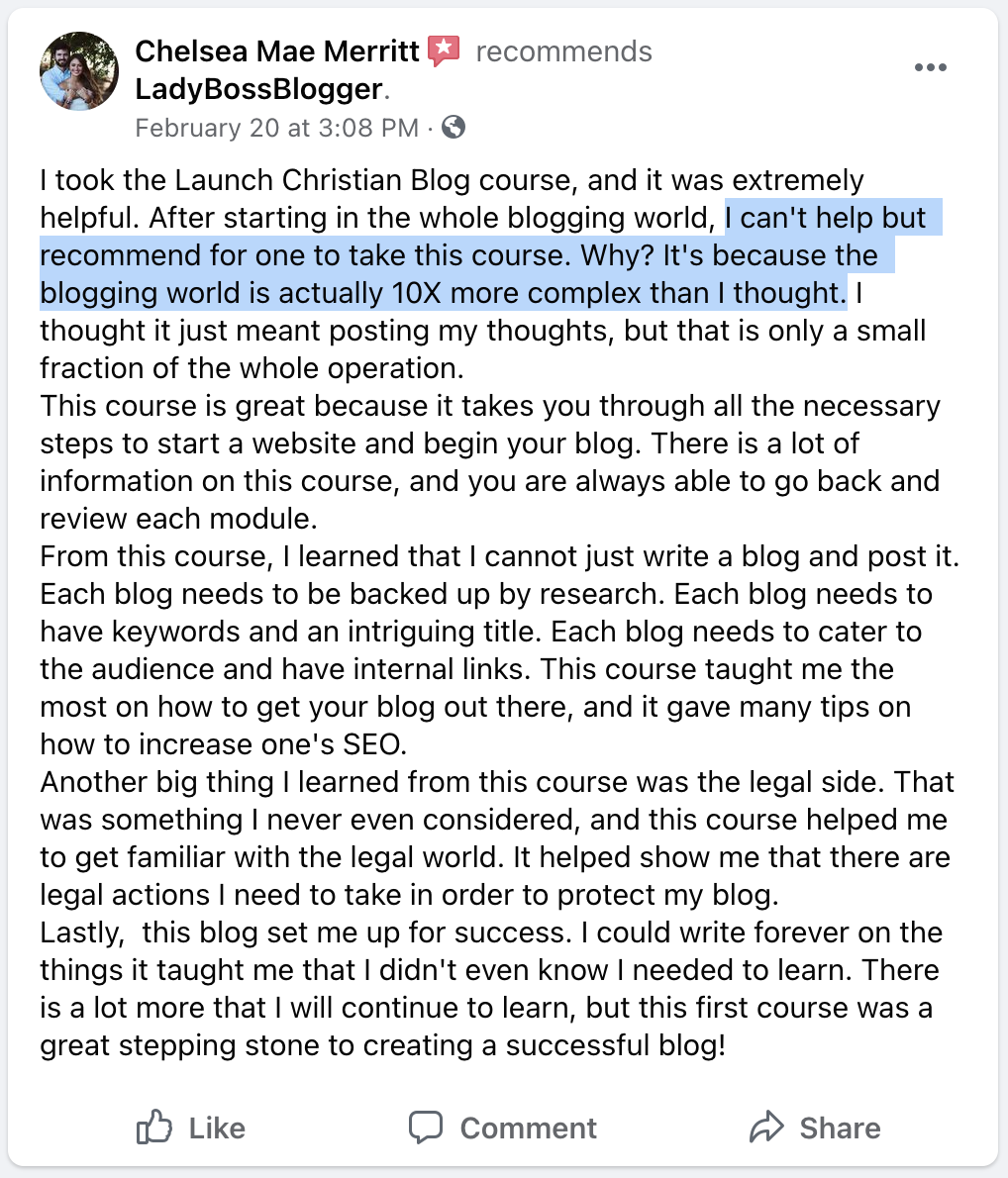 The reason most faith-based blogs fail is because...
They didn't start it on the proper technological foundations

They didn't have a blogging community to keep them motivated

They didn't prioritize learning how to gain free traffic to their blog

They didn't write blog posts that were easily shareable

They neglected the legal pages needed on their blog

They focused on things that kept them busy instead of productive
I recently read a blog post titled "Why I stopped reading faith blogs" and the gist of it was because THERE WERE NONE LEFT.
The few that were successful learned how to grow and monetize their blog to keep it going, but most of the rest just fell to the wayside.
Which is why I am adamant about teaching Christian bloggers not only how to launch properly, but also how to MARKET + MONETIZE them so they are sustainable.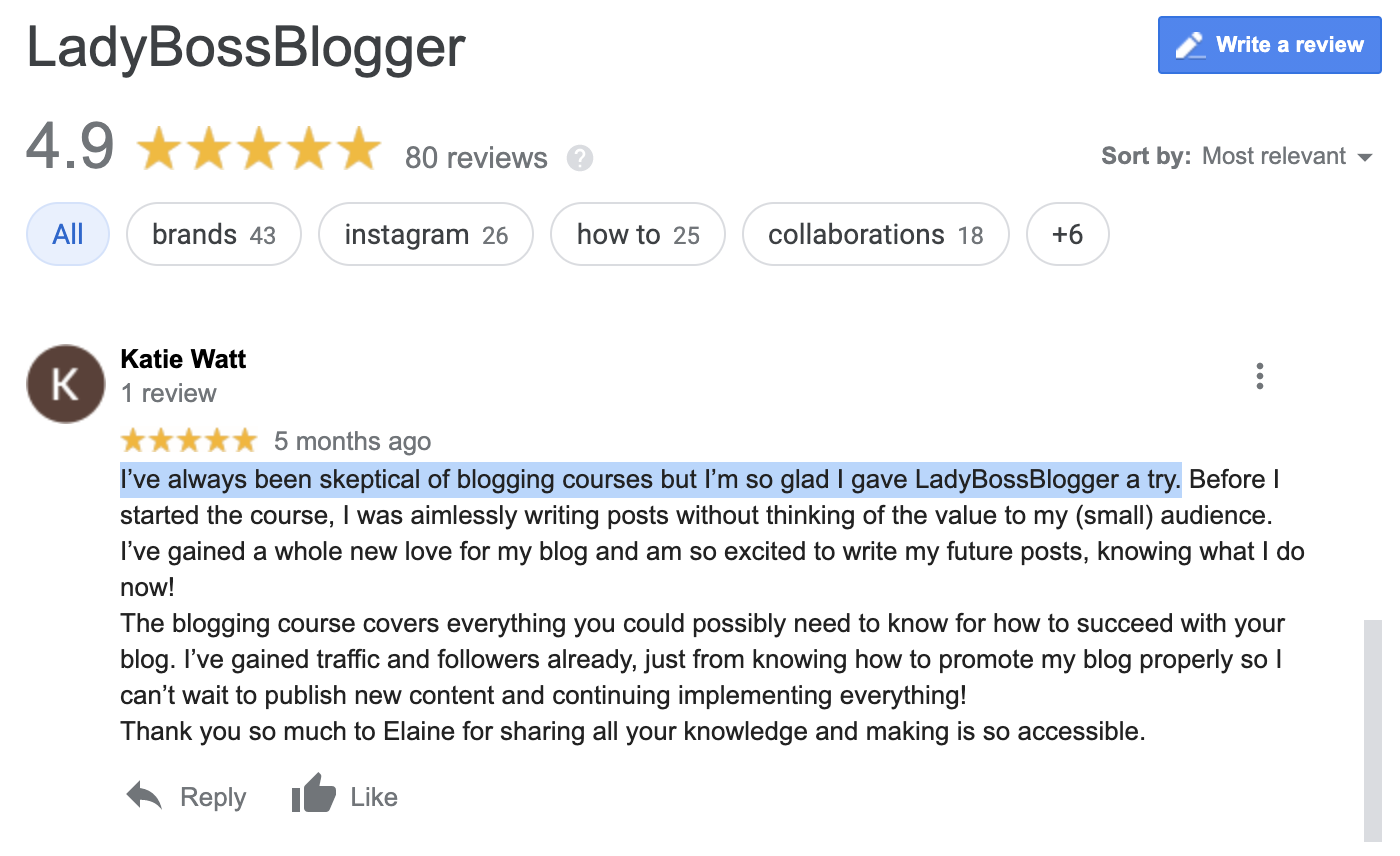 I'll be walking you through step-by-step how to build your blog on solid and profitable foundations so that you:
Don't waste time

Don't have to backtrack a few years down the line
In this course, you'll learn how to…
Discover your unique God-given voice that sets you apart

Set up your blog domain and hosting plan

Construct the infrastructure and backend of your blog

Learn what WordPress is and how to set it up correctly

Design your blog so that it can be found by Google

Become competent in SEO (Search Engine Optimization)

Utilize basic SEO tips and tricks to get visitors from Google

Write blog posts that people will comment on and share

Create the legal pages you need to launch your blog without a hitch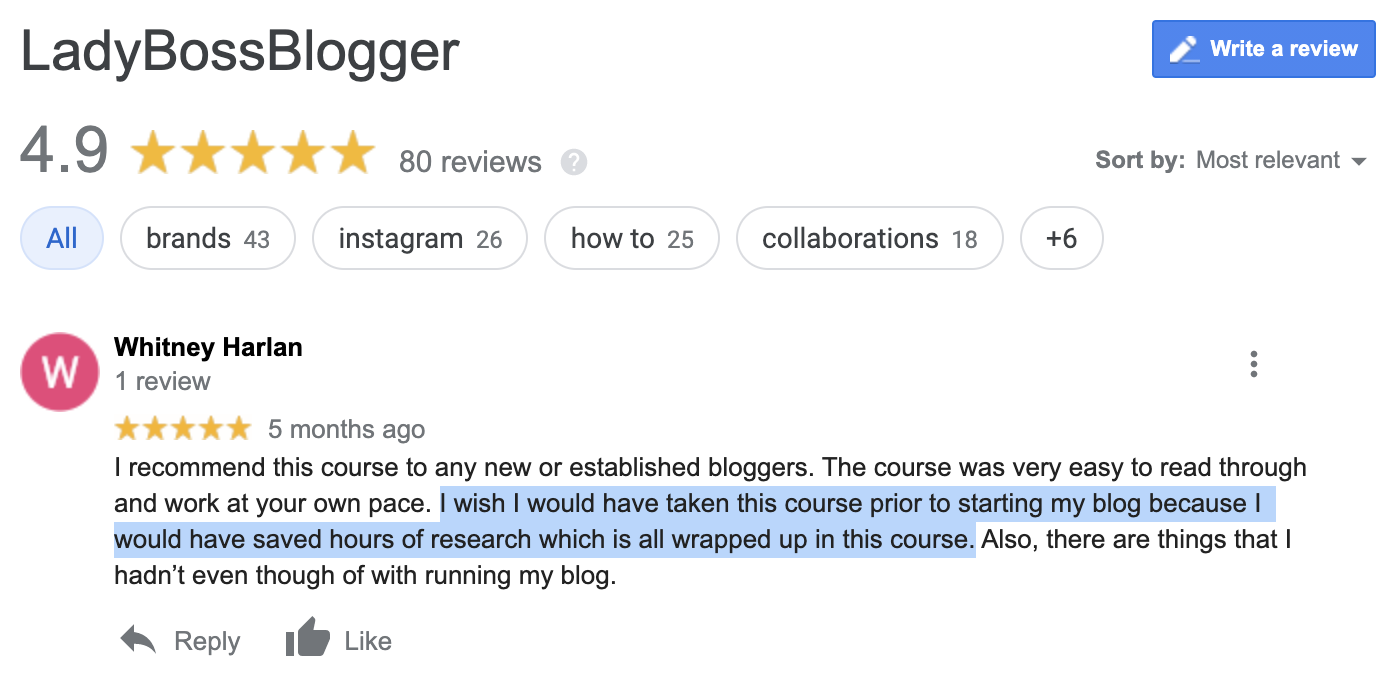 Take a sneak peek inside all 10 modules of the LAUNCH CHRISTIAN BLOG course: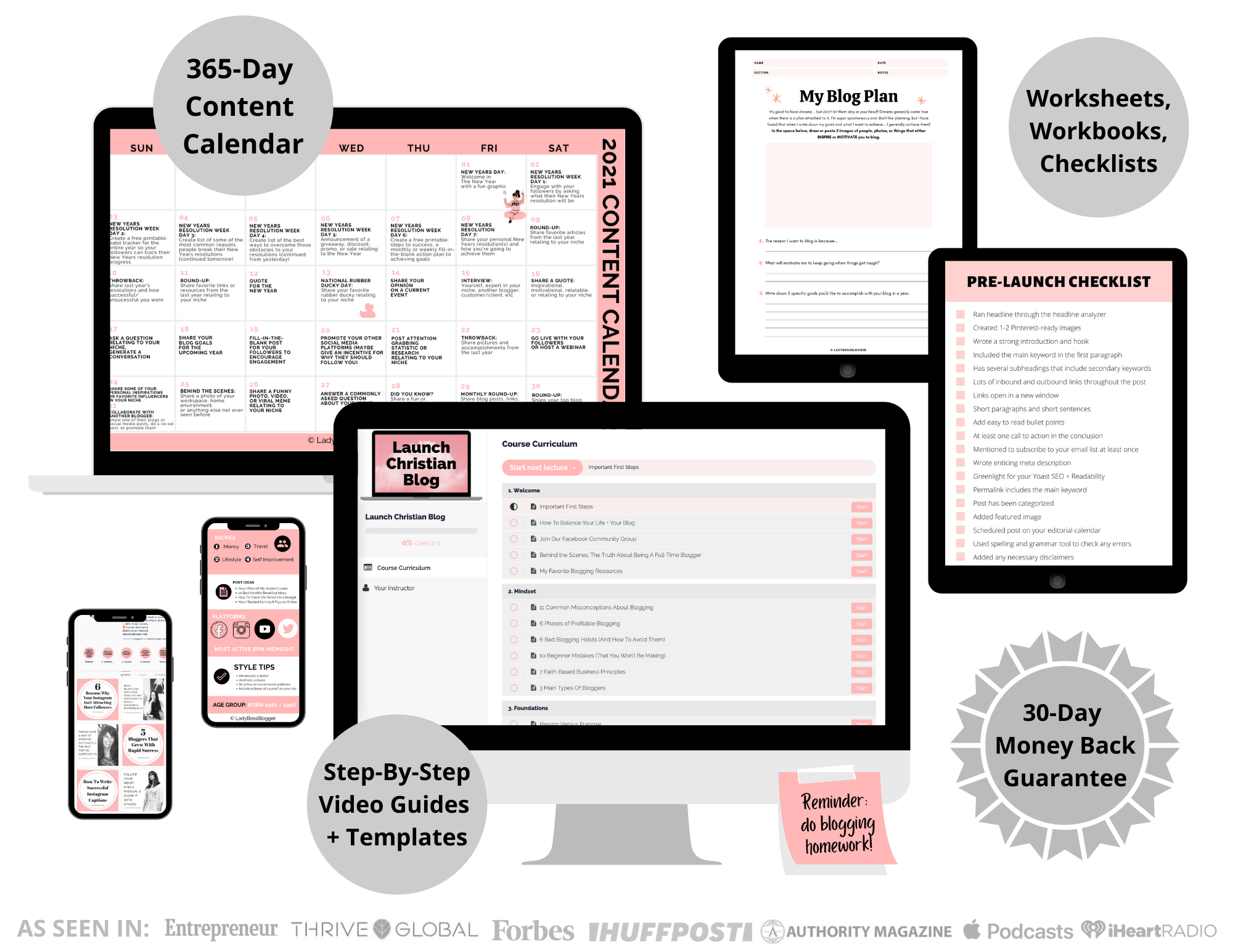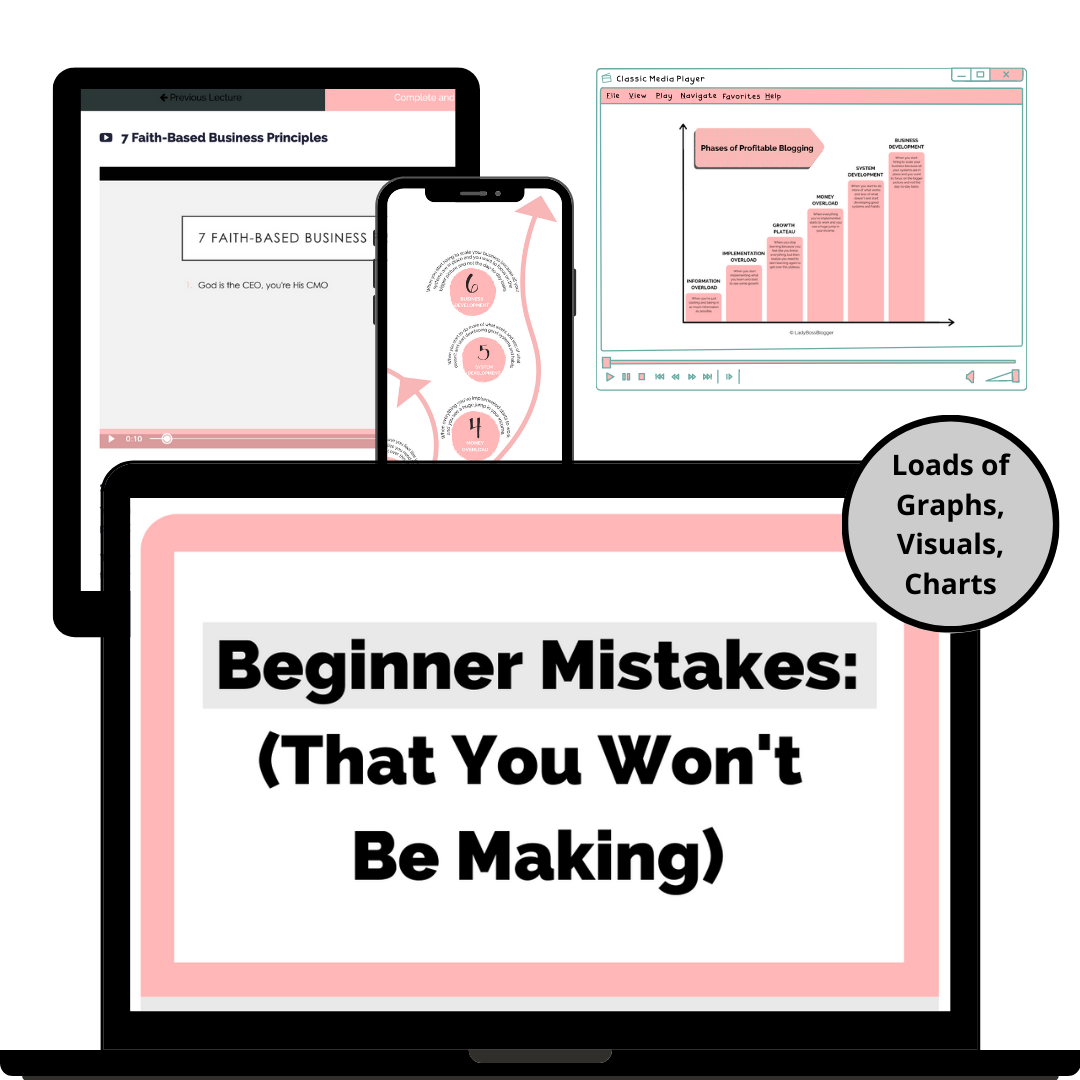 Avoid the 10 biggest rookie mistakes (that almost everyone makes)

See the behind-the-scenes life of a full-time blogger that no one talks about

Clear up 11 common misconceptions about blogging

Walkthrough the 6 phases of profitable blogging

Learn the 7 most important faith-based business principles

Know which 6 bad blogging habits to look out for and avoid

How to choose a profitable topic that other Christians have monetized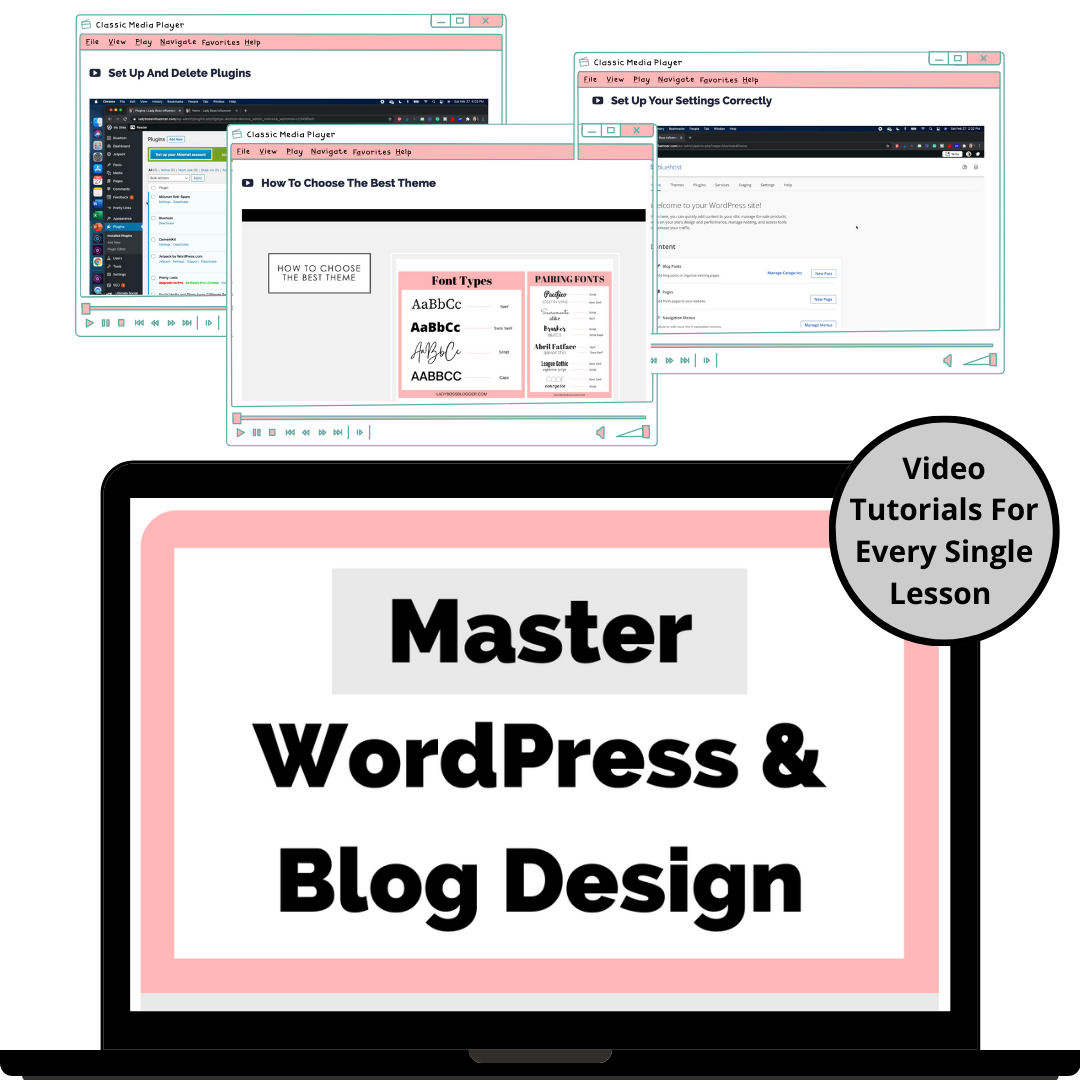 The technical side of blogging (that won't be so daunting after this course)

Learn the right way to set up your blog the first time around

Navigate WordPress like a pro and set up your settings correctly

Step-by-step guide on choosing and setting up the perfect theme

How to choose the best plugins, set them up, and make them run smoothly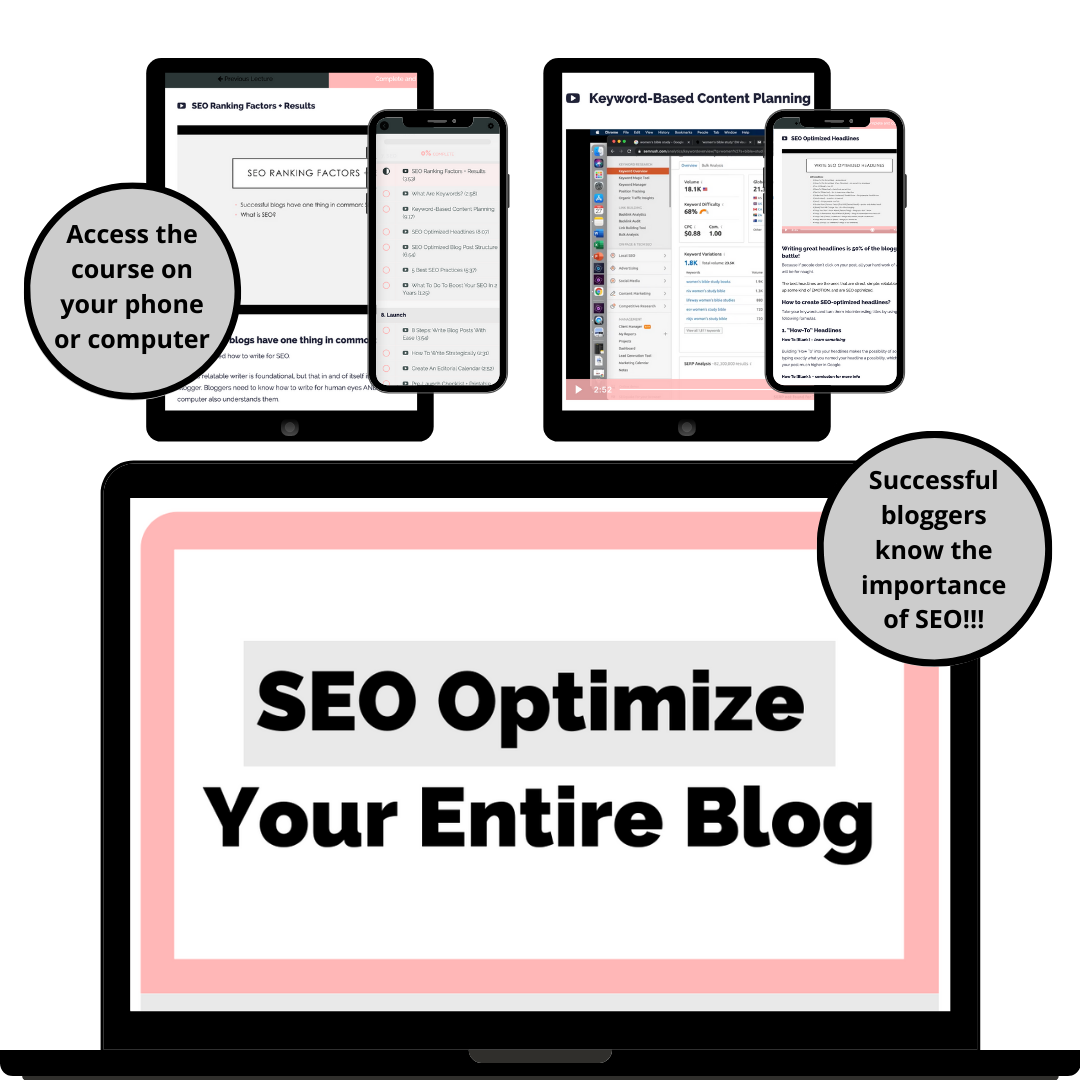 Optimize your entire site from your pages to your posts to be SEO-friendly

Learn how to get free organic traffic from Google

How to do keyword-based content planning research

The principles of catchy and shareable headline writing according to SEO

Best SEO practices and what to do to boost your SEO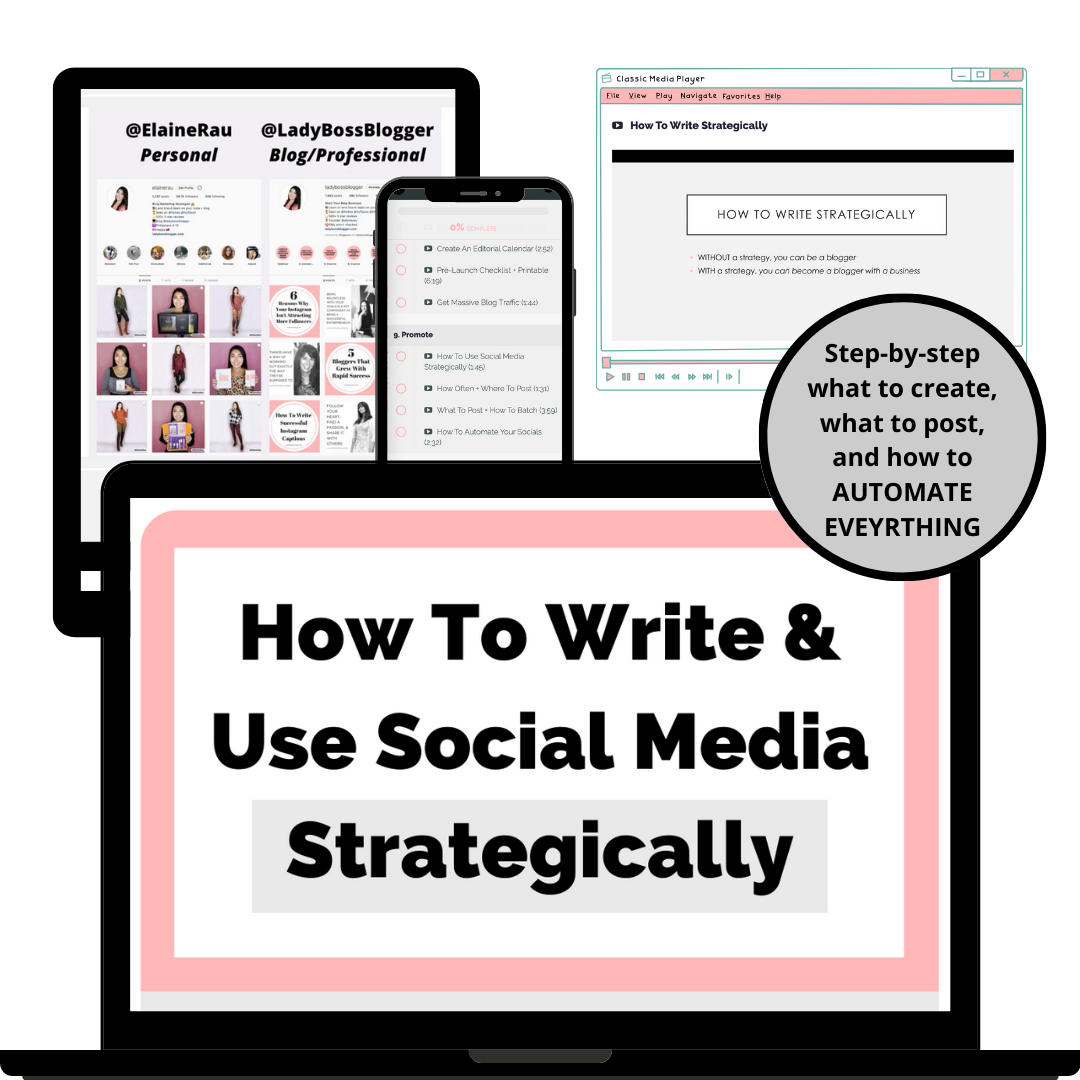 How to consistently produce persuasive, effective, and valuable content

Automate your social media with 3 approved tools and 1 incredible strategy

The 5 most effective ways to promote your posts so your hard work is seen

8 writing tips and tricks to help you get over writer's block

Step-by-step how to write money generating blog posts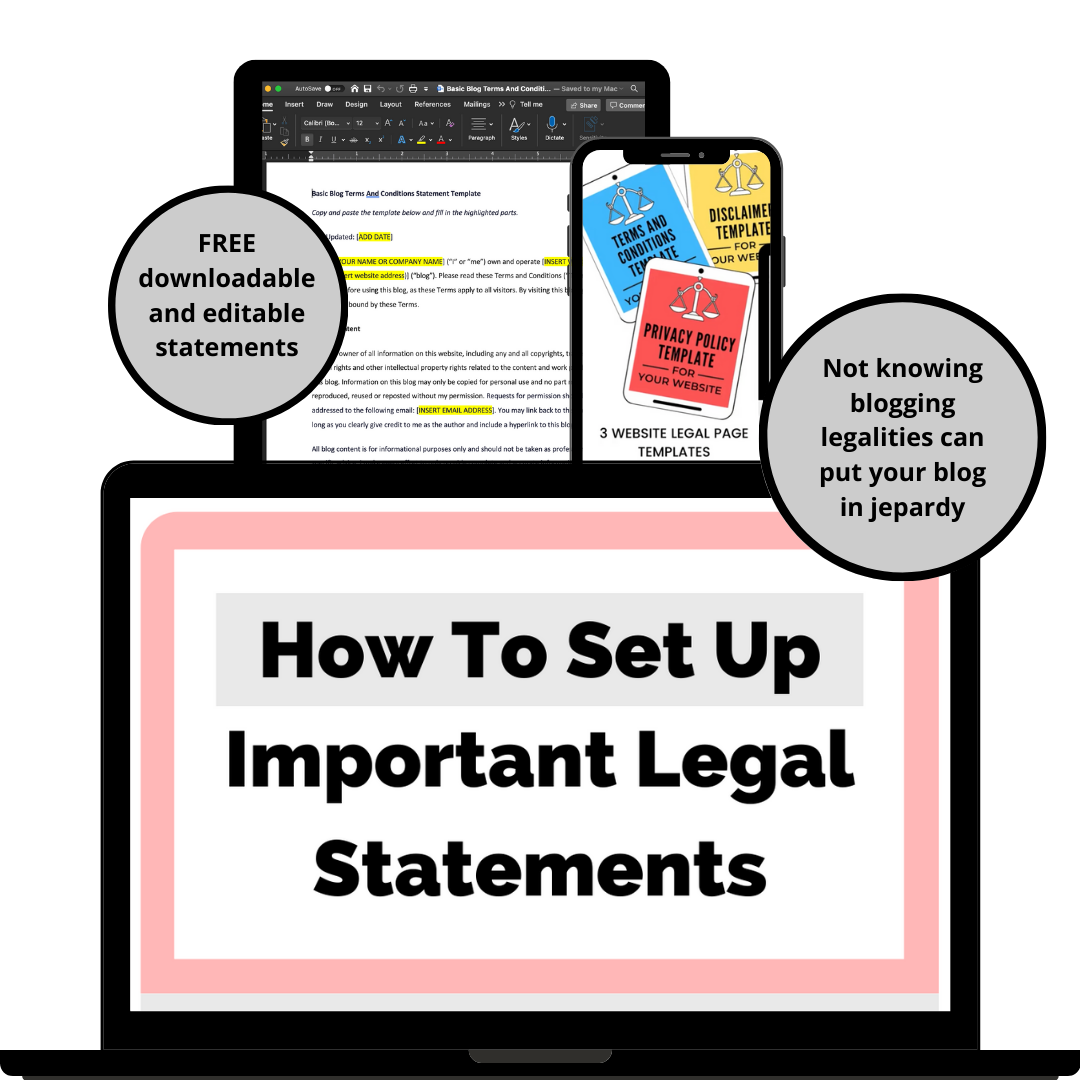 Avoid possible legal issues down the road by setting everything up correctly

How to set up the important legal documents that every website needs

Properly disclose affiliations to all parties

Place necessary disclaimers in the proper place

Learn the rules and regulations around blogging legally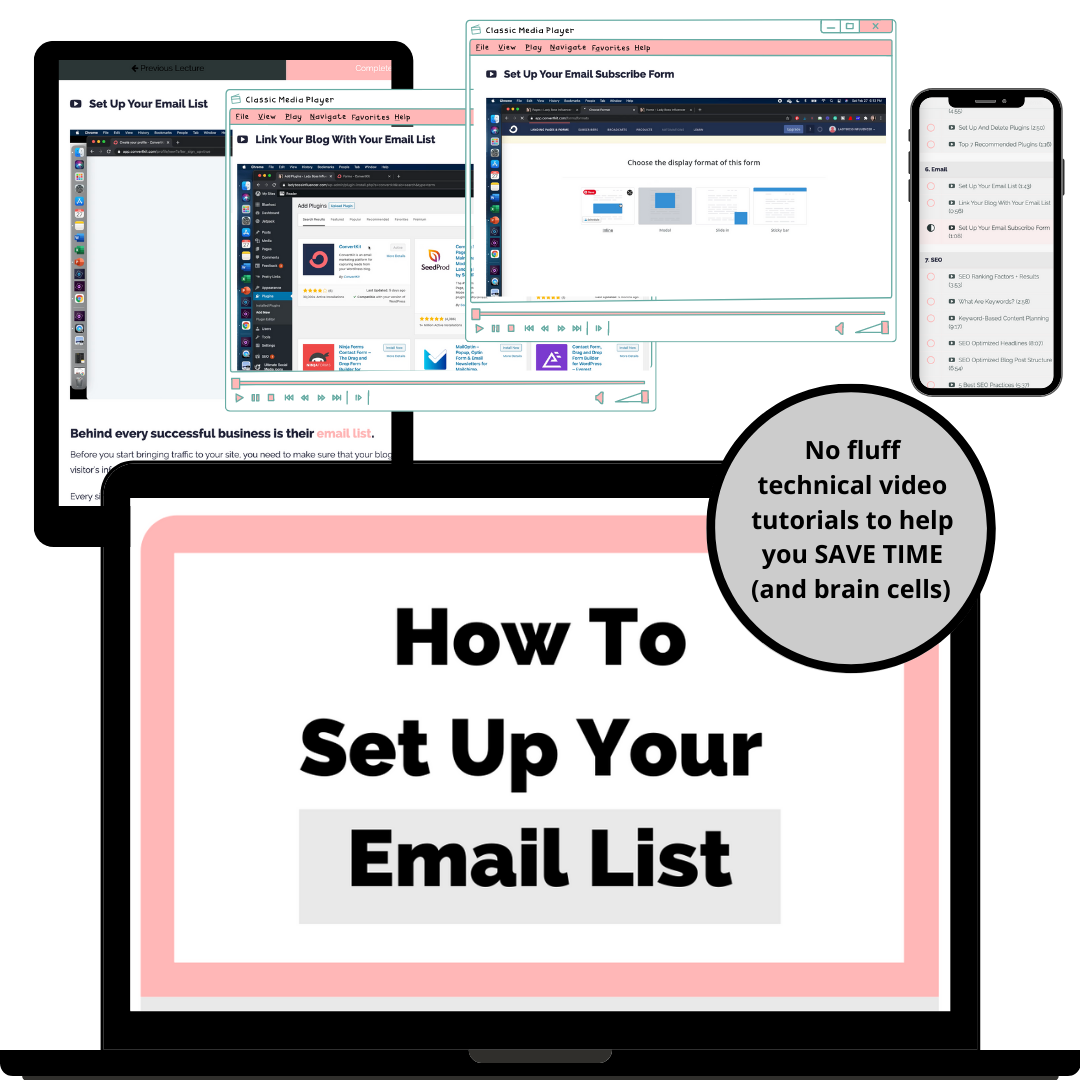 Set up your email subscription list

How to create an enticing email subscribe box


What you need to download to link your blog to your email list

Learn how to put your HTML subscribe box in your blog post

How to navigate the backend of your email list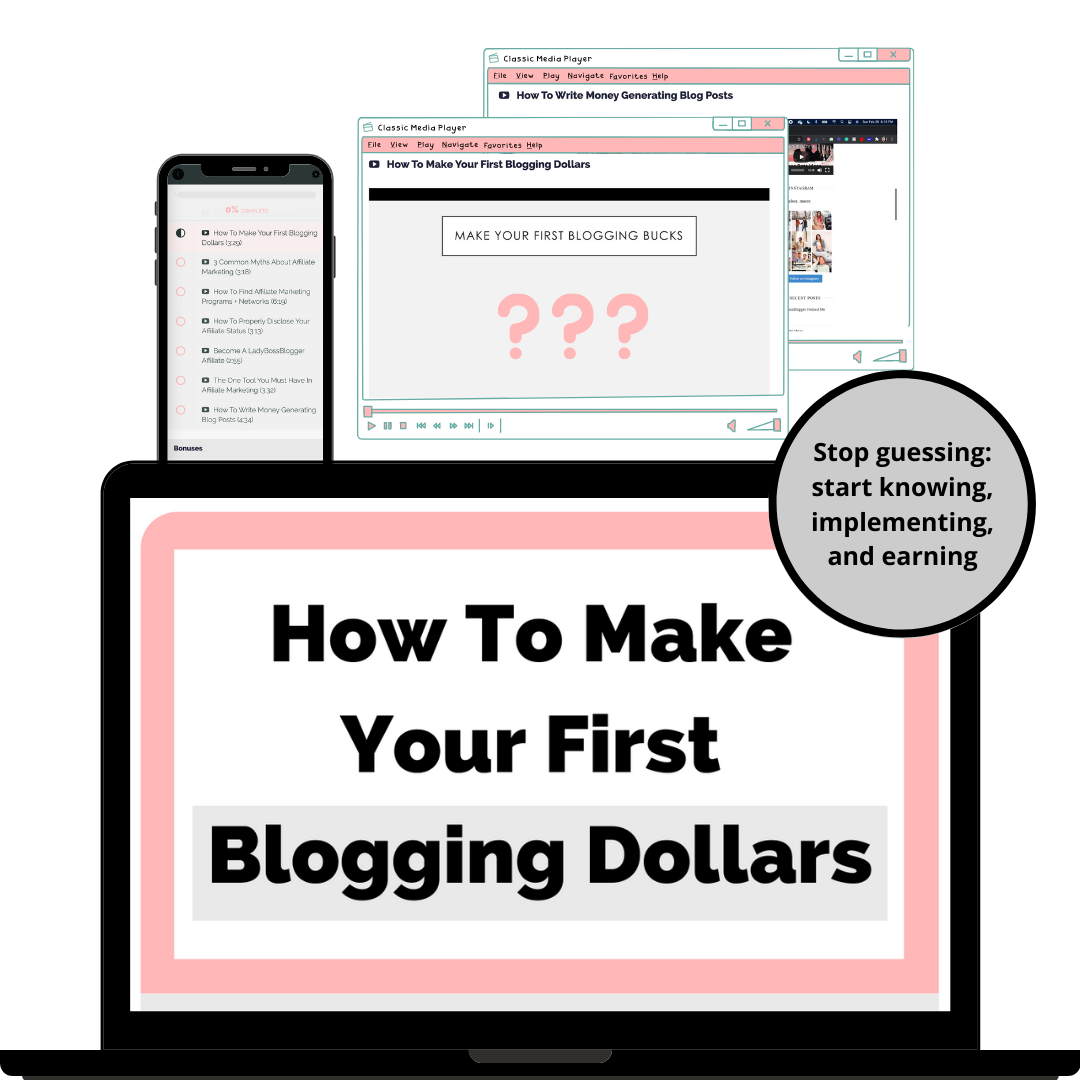 The one tool that will save you loads of time, stress, and future headaches

Important monetization terms to know to help you make sound decisions

How and where to find money-making opportunities

The very first way beginner bloggers should monetize their blog (not ads)

Create passive income streams from day one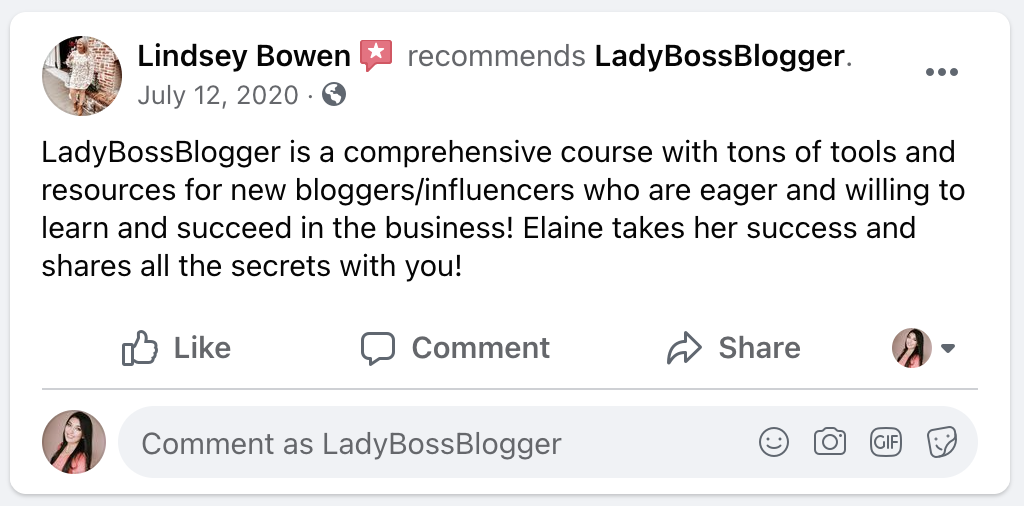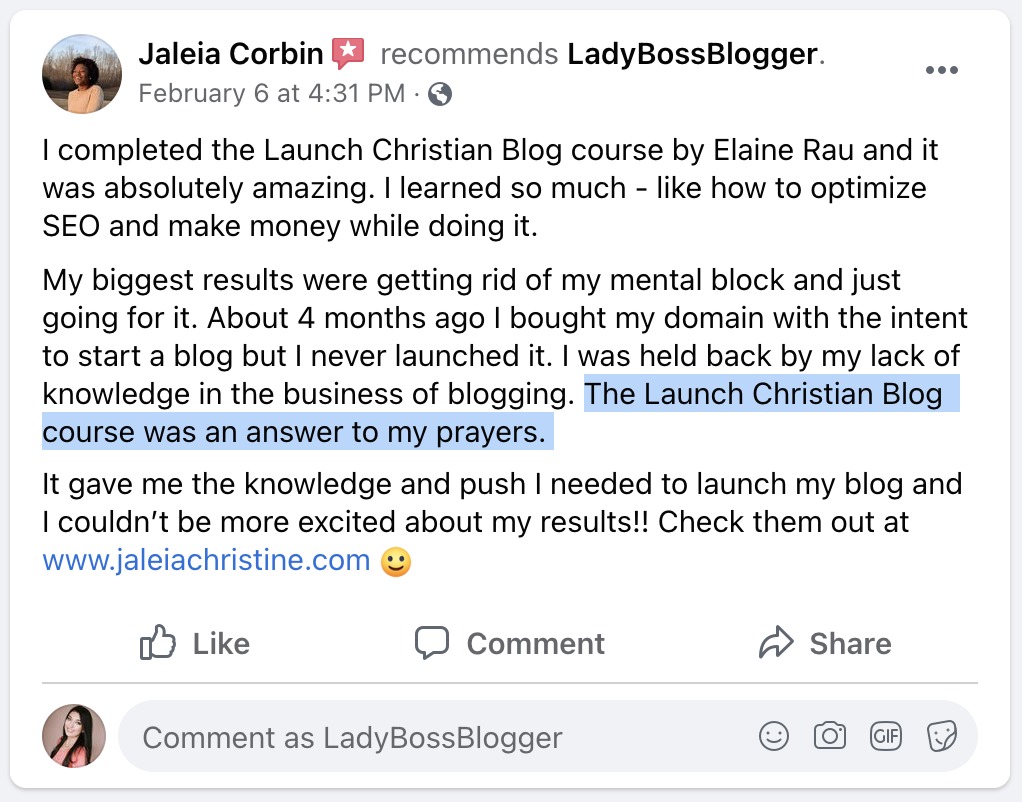 To ensure you start your blog off strong, you'll also get these incredible bonuses (worth $982):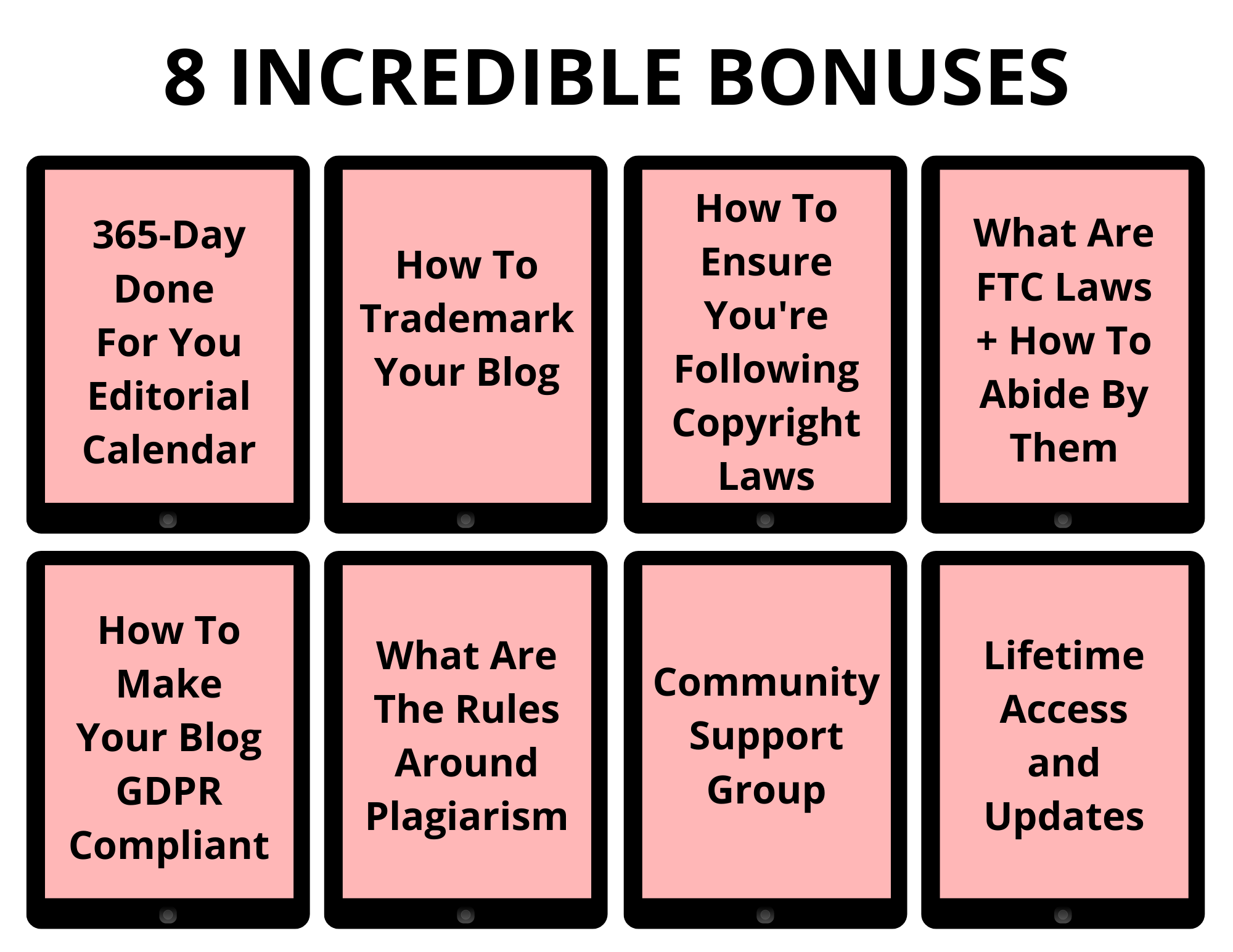 Bonus #1. 365-Day Done-For-You Editorial Calendar. ($397 Value)
No need to scratch your brain thinking about what to post each day, simply look at the calendar and follow the prompt. Download this 365-day calendar that gives you a fresh idea every day to inspire and motivate you. So many of my students rave about this calendar. I spoke at INBOUND (an annual conference that brings in 70,000+ marketers worldwide) with this calendar as the focal point and they loved it!
Bonus #2. How To Trademark Your Blog. ($197 Value)
There are 3 different types of trademarks that you can register for. Learn which ones are important in the blogging world and get step-by-step instructions on how to do it.
Bonus #3. How To Ensure You're Following Copyright Laws. ($97 Value)
Knowing what copyright is and how the laws impact and protect you is important! It's also important to learn what you can and can't do as a blogger and the specific strategies you need to know to make sure you're always following copyright laws.
Bonus #4. What Are FTC Laws + How To Abide By Them. ($97 Value)
As a blogger, you influence customer decisions and perceptions, and therefore must follow certain laws to make sure you're not intentionally or unintentionally misleading anyone. If you want to collaborate with brands, review products, use affiliate links, or engage in any other money-making practices on your blog/social media, then FTC laws apply to YOU!
Bonus #5. How To Make Your Blog GDPR Compliant. ($97 Value)
The General Data Protection Regulation (GDPR) is a regulation in European Union (EU) law on data protection and privacy in the EU and the European Economic Area (EEA).
As the blogging industry continues to evolve, more practices will be set in place to keep malpractices at bay. A great way to stay on top of the latest blogging news without doing the research yourself is to invest in blogging courses that get updated when new laws come out.
Bonus #6. What Are The Rules Around Plagiarism? ($97 Value)
Plagiarism happens and it's not fair. Learn how to stop yourself from unintentionally taking other blogger's original work and to accurately deal with people taking yours.
Bonus #7. Community Support Group.
It's always nice to have people to chat with to learn what's working for them and what's not, to ensure you don't make the same mistakes, and for reassurance that you're on the right track.
You will gain access to our LadyBossBlogger Support Group (also known as the "LBB Fam", which is short for family). There is no need to wing it. We are designed for community. Stop going in circles trying to figure it out on your own, let me and the community help you.
Bonus #8. Lifetime Access and Updates.
Purchase the course once and get lifetime access to it and to all future updates.
The blogging world (and tech world in general) is constantly evolving. The course will be updated regularly when changes arise to ensure that you're getting the latest information. That's one of the benefits of purchasing a course versus a book, the updates are always free.
Imagine a year from now and being able to impact 100,000 people with the word of God! Even being about to impact ONE person with your blog is enough.
Take a peek inside all 10 modules of the course...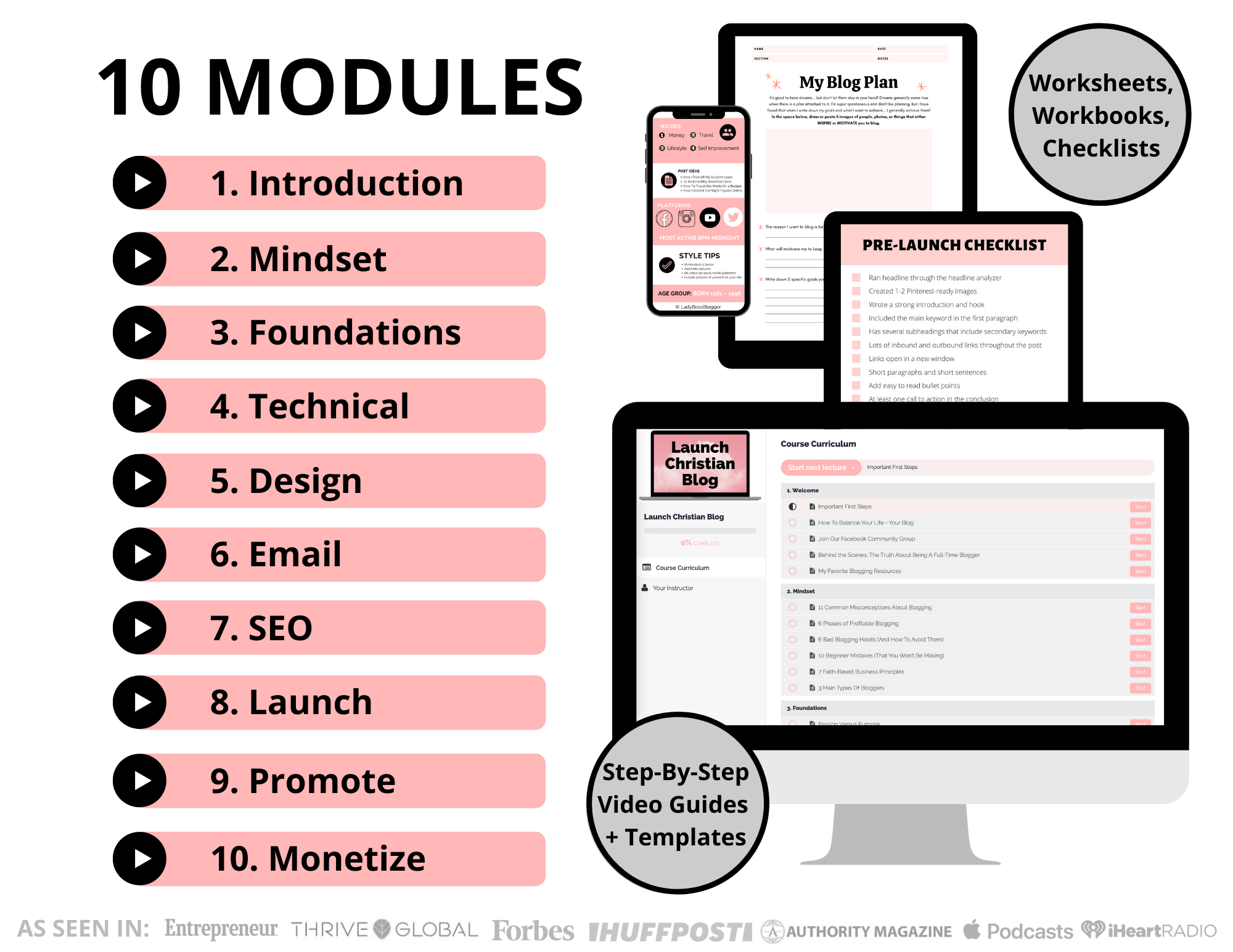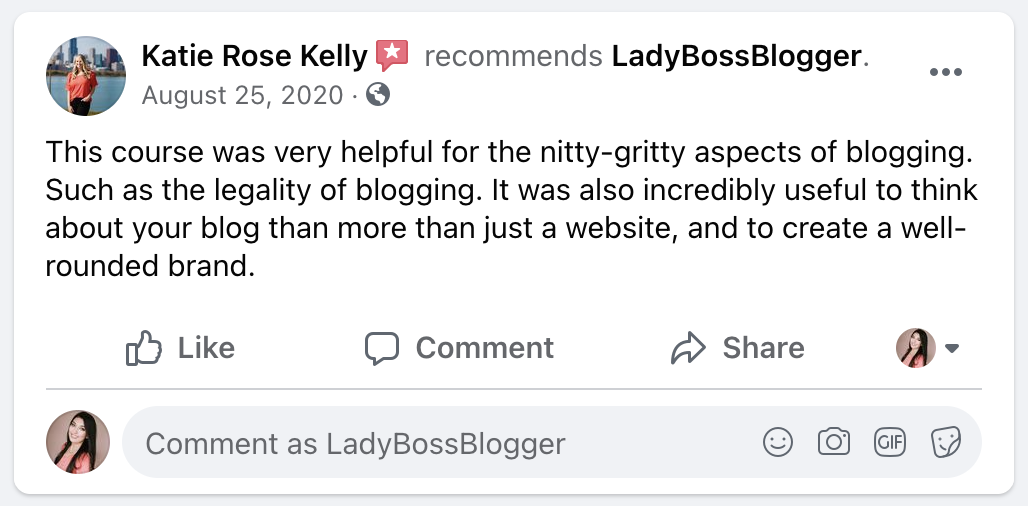 Who is this course for?
1. Beginner Peeps
If you have no idea where to start, have a bunch of ideas but no clear plan, or need step-by-step guidance, you're definitely at the right place!
2. Motivated Peeps
You have a deep desire to start blogging and want to know how to get from point A to point B in the shortest amount of time possible.
3. Busy Peeps
You have a job (whether you're a full-time parent, work at a company, or run your own business) and don't have time to waste shifting through strategies that may or may not work.
4. Ready Peeps
You're tired of searching the internet for answers only to wind up more confused and lacking motivation to take the next step. Every time you open up the course, you'll never have to figure out what you're doing by yourself because the exact steps will be laid out for you.
Who is this course NOT for?
1. Intermediate/Advanced Peeps
If you have already set up your blog and have been blogging for years, this course may be too basic for you. However, if you haven't gotten the results you were hoping for and you're looking to start fresh, rebrand, and launch a new blog the right way, you're in the right place. If you want to grow your blog, gain traffic and followers, you might be ready for the GROW CHRISTIAN BLOG course instead.
2. No Time Peeps
For your blog to get launched, you need to make the time to launch it. It doesn't take very long, but you will have to commit to setting some time aside. Even if you can find 10 minutes a day or 1 hour a week, you will still make progress.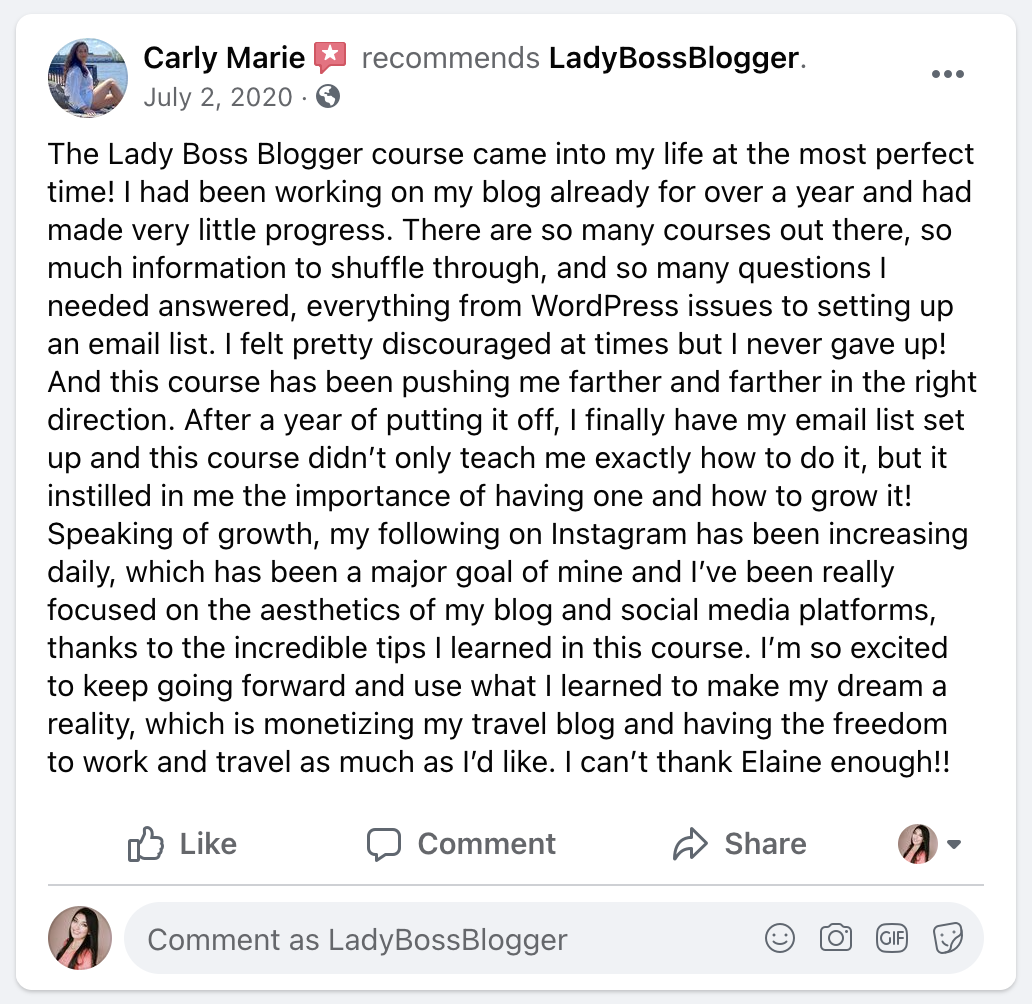 Who is the instructor of this course?
Hi, I'm Elaine Rau!
Before I became an entrepreneur, I worked in the wedding industry. From the moment I woke up in the morning to when I passed out at night, I was either meeting with or on the phone with brides.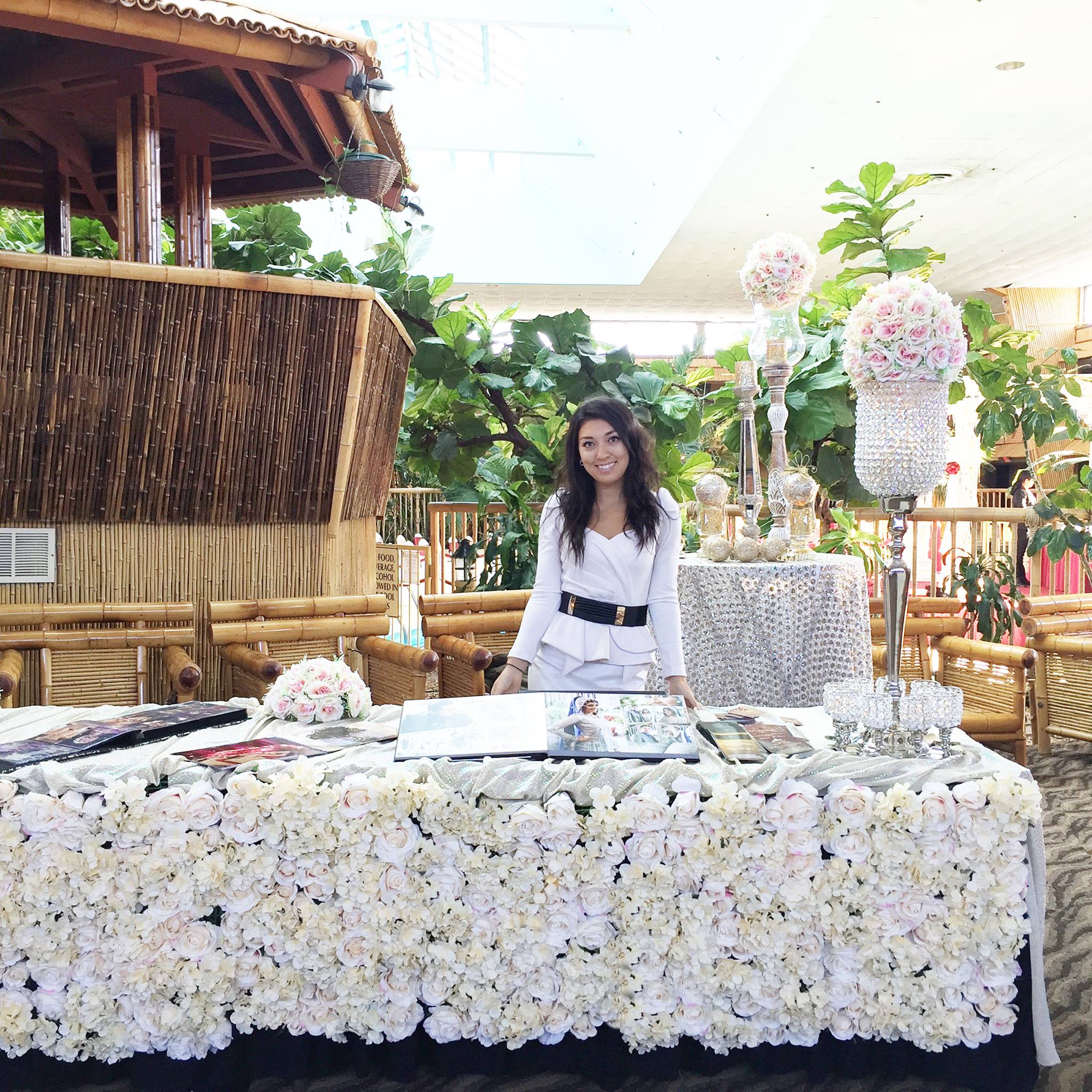 However, everything changed when I received a devastating phone call from my husband telling me that his brother had been murdered.
I immediately called my boss to request time off to attend the funeral overseas, but was shocked when he denied my request saying "no, it's busy season and it will affect sales". That's when I realized I was merely a dollar sign to the company.
So, I quit and moved to Honduras. However, the transition turned out to be harder than I had ever anticipated. I had left my home, my friends, the life I had built, and moved to a different continent where I didn't understand the culture or speak the language.
Additionally, a few months after I moved, my husband's nephew was also murdered.
This was the last photo we took together as a family.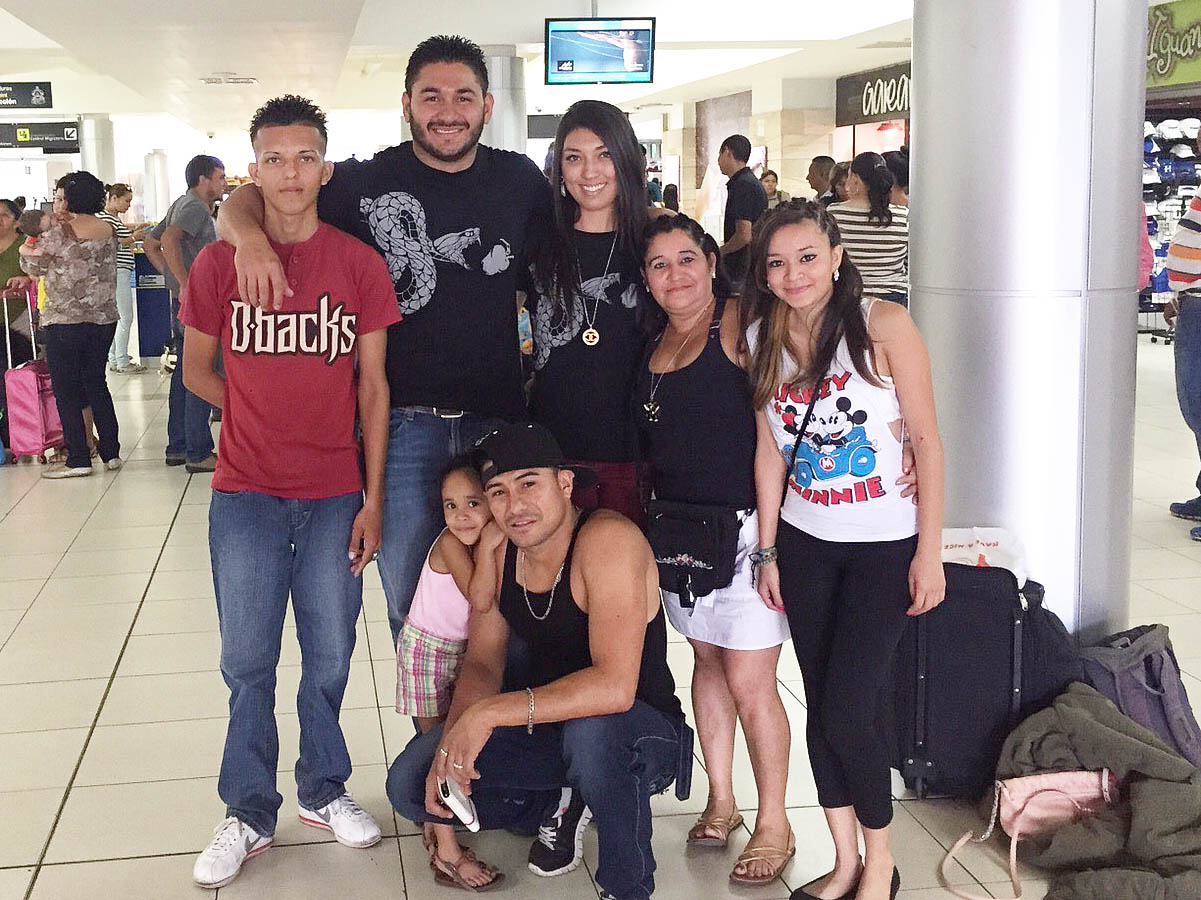 Out of my isolation (and anger)… I started talking to God again (actually it was more like screaming).
He inspired me to start a blog, which brought purpose back into my life, but I soon forgot about Him and dove head first into my business.
A year later, I was interviewed by The Huffington Post on my success and soon afterward people started flooding my inbox asking me how I started my own blog business with just $12.18.
However, a few years later when I was the most successful on the outside... I was the emptiest on the inside.
My life had become all about the next accomplishment and achievement, which made everything feel meaningless because I was always chasing after something else and it always alluded me, and I was never satisfied.
I had totally forgotten about God and had made money and worldly success my idol.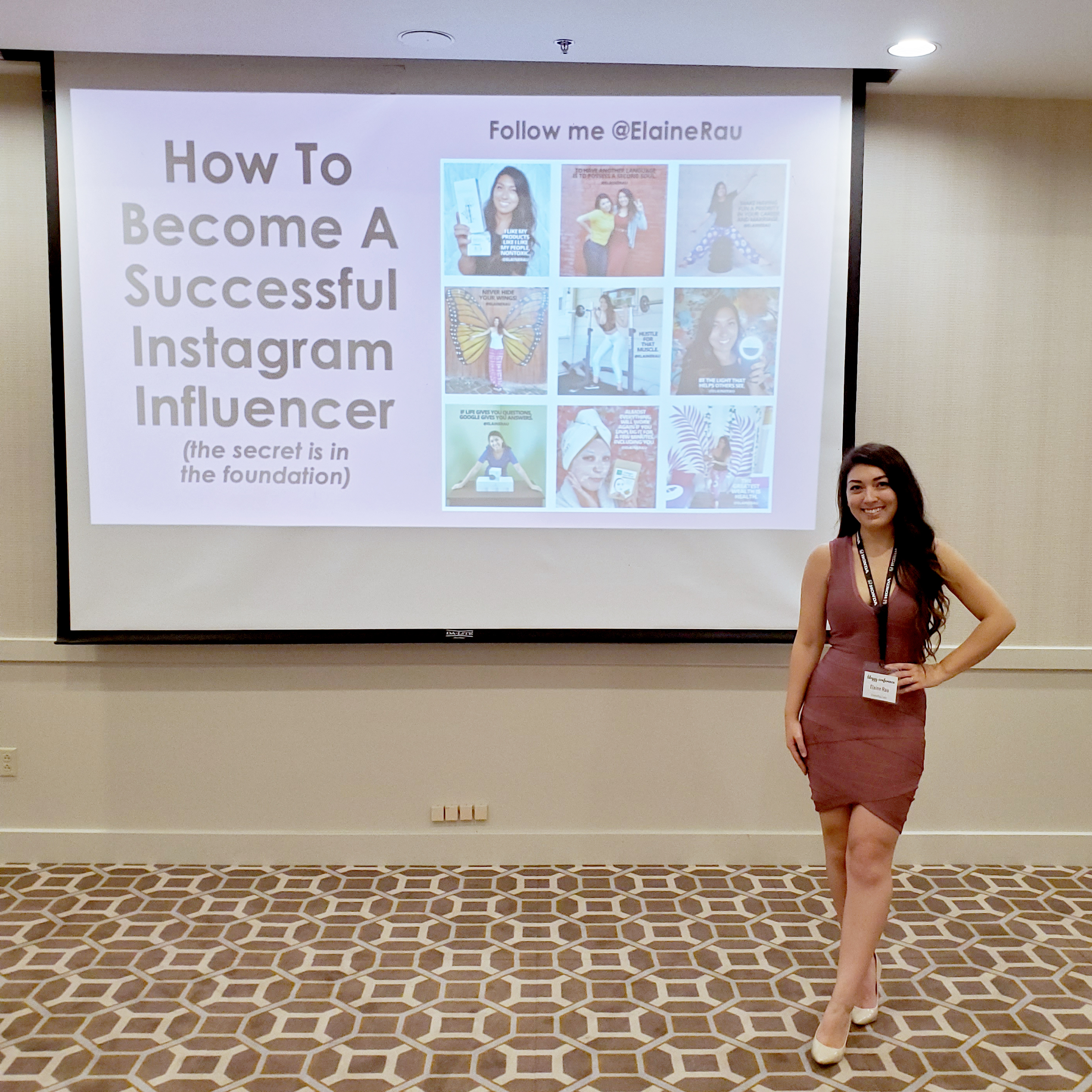 While having goals is important and striving to be the best you can be is good, doing anything apart from God is absolutely pointless. He is the reason we have life and He is the reason we ought to live for.
When COVID hit, God once again captured my heart and changed my life around. However, this time something was different, something in my mind just CLICKED. I have never been so certain of anything in my entire life.
God revealed His plan and purpose for my life. My mind felt like a Tetris board and all the pieces that had been floating around in there suddenly came together in an instant.
He told me exactly what He wanted me to do and that was to completely rebrand my business to be 100% focused on creating, developing, and equipping Christian content creators to share their testimonies for all to hear.
I want to encourage you to launch, grow, and monetize your blog and social media accounts for the glory of God and flood the internet with stories of how great He is! AMEN!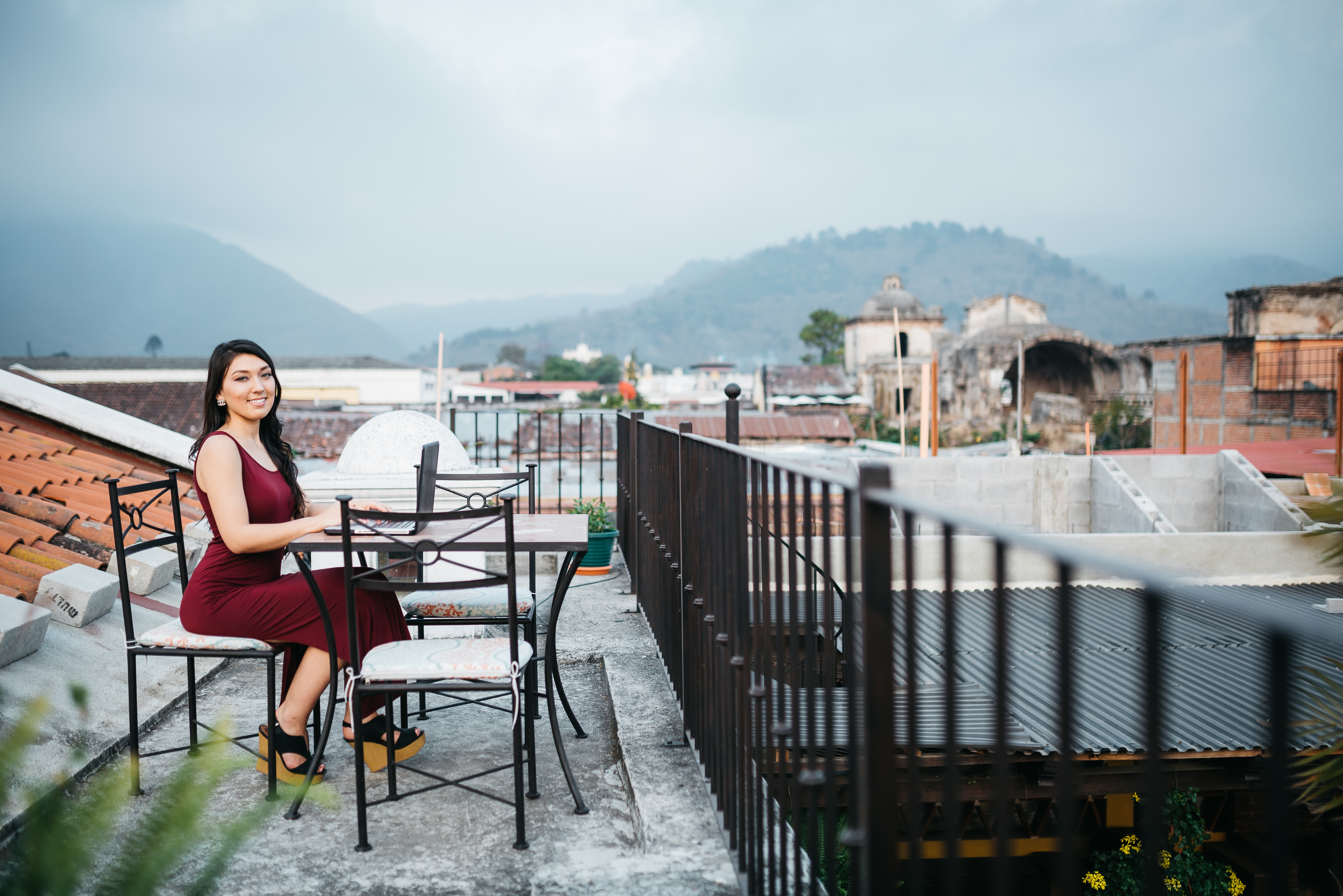 Frequently Asked Questions
Will I need to purchase anything else once I buy the course?
The only thing I strongly recommend is a paid hosting service which comes out to $2.95/month, which is a special rate I negotiated for you!
Do you offer any refunds or guarantees?
Absolutely. If you go through the course, implement the strategies, and don't see any results, you can email the LadyBossBlogger team (
[email protected]
) within 30 days for a full refund. Note: You must show that you went through the course and took action, because none of the tips and methods I share will work without you taking the time to implement them.
When does the course start and finish?
It is a completely self-paced online course. You decide when you start and when you finish.
How long do I have access to the course?
After enrolling, you will have unlimited access to this course for as long as you like - across any and all devices you own. After you finish the course, I recommend going through it one more time to make sure that you didn't miss anything the first time around.
What format is the content delivered in?
There is a video for every single lesson. Additionally, the content from the video is written out like blog posts. After you register, you will receive an enrollment email with your unique login information.
Will this course help me get traffic to my blog?
Yep! Basic SEO strategies will be discussed so you can learn how to drive free traffic to your blog. I have another course that is a traffic deep dive that will help your blog's traffic explode after you've launched it, it's called GROW CHRISTIAN BLOG (https://ladybossbloggercourses.com/p/grow-christian-blog).
Can I find this information for free online?
You can Google anything these days… but the information you find may or may not be beneficial. More often than not, you'll find contradictory information on the same topic which leads to confusion that doesn't help you move forward. Taking a course taught by an award-winning blogging expert can shave off hundreds of hours of wasted time researching, reading posts, and experimenting only to find yourself going in circles. I've been invited to teach my blogging strategies on stages all over the world including, but not limited to: 1) INBOUND Marketing Conference – drew in 70,000+ people this year, 2) Wheaton College in Illinois – top-tier Christian education school 3) BloggyCon – one of the best conferences for bloggers to attend. Now, I have compiled them into courses for people to access from home. I only teach strategies that actually work.
Do you ever update the course?
Yep! The course is updated regularly as software algorithms and strategies change. The course will have up-to-date and relevant information to keep up with all the changes in the blogging world.
Does this course work for those outside of the United States?
This course is applicable to anyone in any country. I've had students from the UK, Canada, Australia, New Zealand, South Africa, India, and a whole lot more.
Is my credit card secure?
The platform that takes your payment is Teachable. This company uses a secure socket layer of 128-bit encryption, so feel comfortable knowing your transaction is protected from fraud.
My question is not listed.
Please send an email to
[email protected]
with the subject line as the name of the course you have a question about, and we will send you the information you need.
How do I get started?
Click the big pink button, checkout, and you'll get immediate access to the course!
A portion of every purchase is donated to the charity we support in Honduras called The Micah Project.
The Micah Project is a home for street kids in Honduras. My husband was once one of those boys, which is why this charity is really close to my heart.
My blog was actually founded on The Micah Project property - they took me in for a month when I moved down there to give me time to find my own place. My husband and I also got married there!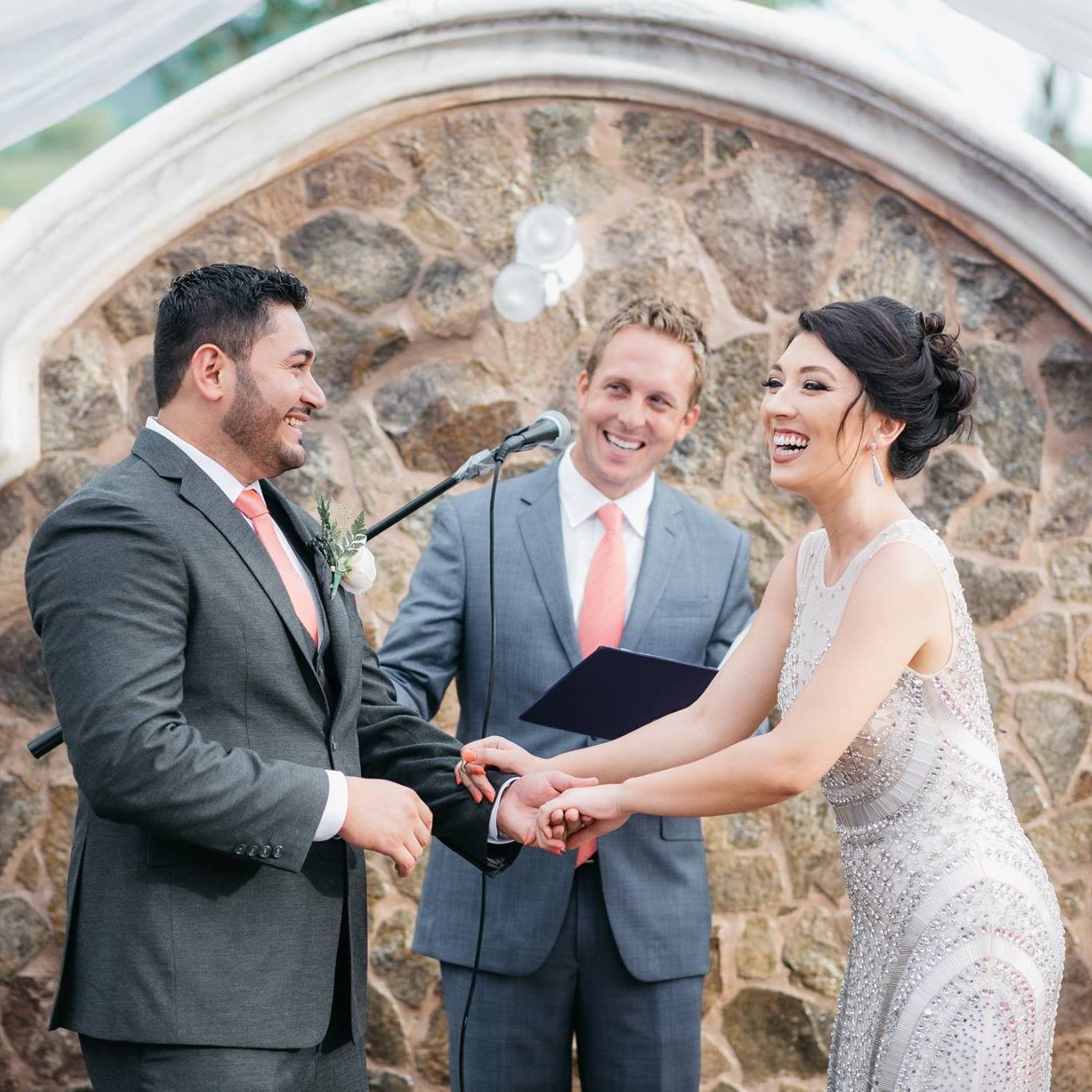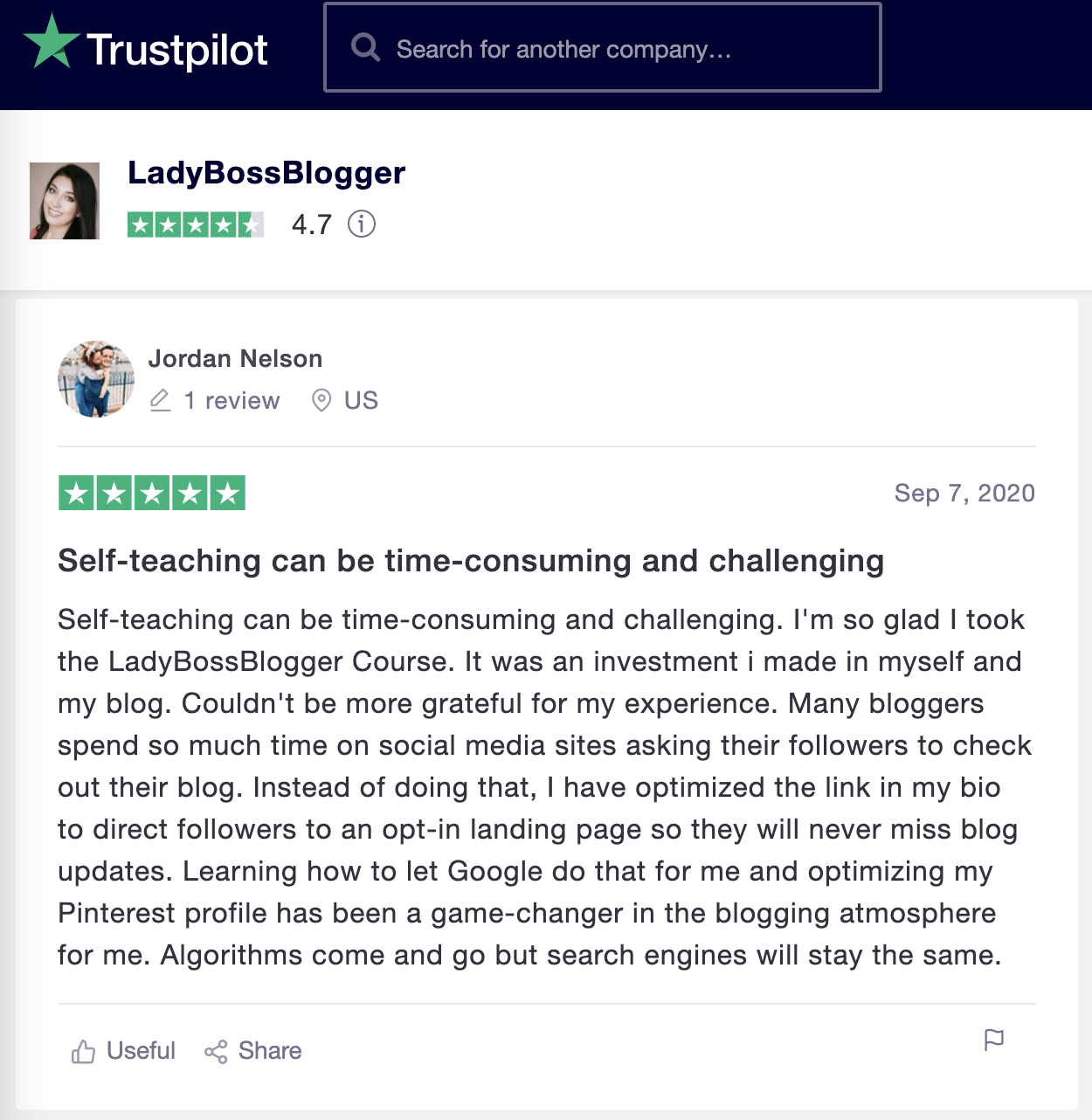 Your Instructor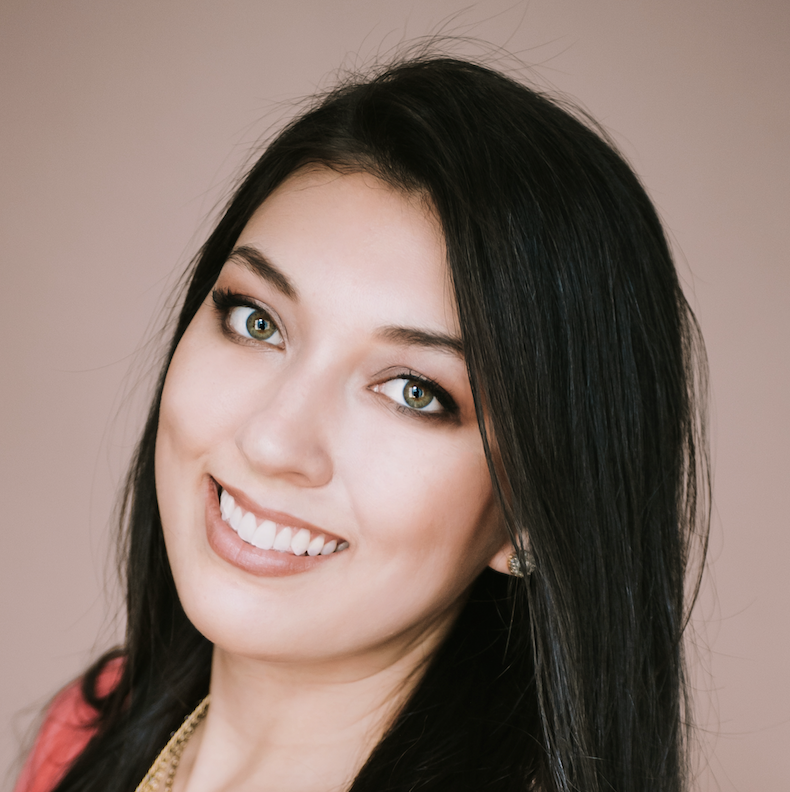 Elaine Rau is an award-winning blogging and Instagram expert. She has taught her strategies on stages all over the world and has compiled them into courses for people to access from home. Elaine has an audience of 300,000+ followers across all her social media platforms and has been featured in 500+ magazines, books, and publications including Forbes, Entrepreneur, Huffington Post, and Authority Magazine.